A Fun and Informative Boating Forum for C-Dory People!
No Rules - Just be nice!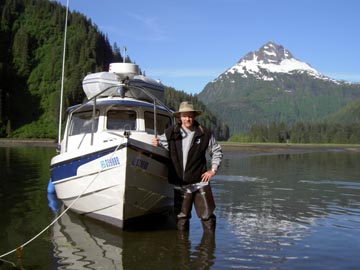 Announcement: 03/09 - 3/11 - Hontoon Island CBGT DeLand Florida
Posted: Avidmagnum12 @ Tue Nov 03, 2020 11:07 am
We intend to hold our 8th Annual gathering at Hontoon Island state park near DeLand Florida on March ninth to the eleventh. Florida does allow gatherings of up to 50 people at this time. We know that C-Brats are responsible people and will follow all reasonable safety precautions. Reservations MUST at this time be made online at Reserve America. No checking in at the park. Iíll have more informati...

[ Read Full ]
Comments: 103 :: View Comments (Post your comment)
Announcement: 05/13 - 05/16 - Friday Harbor CBGT 2021
Posted: hardee @ Wed Jan 13, 2021 1:40 am
Friday Harbor CBGT 2021

Last year we had a reservation at Friday Harbor for May 15 Ė 17, Thurs to Sunday. We have an option on a return this year, May 13-16, Thurs to Sunday. I just received an email from the Port asking if we are planning on returning this year.

I donít know. Are we?

Thank you, and please comment before the evening of Jan 17 as I need to get back to them the following...

[ Read Full ]
Comments: 68 :: View Comments (Post your comment)
C-Dorys For Sale
Wanted to by 25 C-Dory
SOLD - 2009 25' C-DORY CRUISER
Pricing on 1996 22í Angler with 2017, 100hr 90hp S ...
For sale 2008 CD 25
C-Dory 22 Cruiser, New Mercury 115 hp Mercury Comm ...
C Dory Tomcat 2007
22 ft. Cruiser
22 cruiser for sale $31,500, Clearwater, FL
2008 cape cruiser 26 twin honda 90 fuel injection
2007, C Dory 25, "Thataway",$70,000
2006 EZ loader tandem axle trailer for tomcat 255
2006 C-DORY 22 ANGLER FOR SALE - Eastern NC 30K
2006 C Dory for Sale
2006 23 foot Cape Cruiser for sale
2005 cruiser for sale (Maryland) $37,500
2005 C-Dory 16 Cruiser, WA (UPDATED)
2004 22 Commuter $25,000
2003 25 Cruiser for sale
1996 C-Dory Cruiser For Sale, Whidbey Island, WA
1992 Cdory 22' - 2016 EvinRude 30hrs - $25k
1992 22' Angler w/trailer $12,000
1983 C-Dory 22' Cruiser
16' cruiser